VPS Servers
Microtronix offers both OpenVZ and KVM virtual servers on our lightning fast Fiber network! All VPS nodes are pure SSD drives for super fast VPS servers!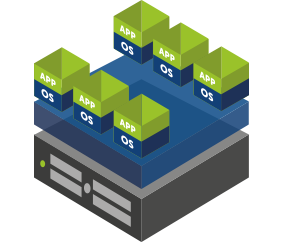 What is a Virtual Server?
VPS uses virtualization technology to split one powerful server into multiple virtual servers. Think of it this way: it's one piece of physical hardware that functions like several separate servers.
The word private means just what it implies. Your virtual server is reserved for you, so you won't have to share RAM, CPU, or any data with other users.
100Gbps DDoS mitigation included
Internal Network Available